Should I upgrade my Dupal website, when and to which version?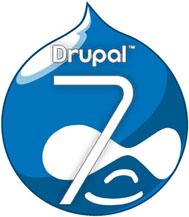 With Drupal 7 released only a month ago and practically 3 major versions around, the old questions are heard again: When should I upgrade? To which version? Can I skip a major version? Isn't my website getting outdated?
Below are some guidelines to make the choice somewhat easier.
1. You are starting a new website
The choice for Drupal 7 is justified provided that all necessary modules are available. For complex sites, this may be a problem and in those cases it is wise to choose for Drupal 6. Basing your site on Drupal 7 today would mean that you don't have to do major upgrades probably for the next 4 or 5 years.
2. Your website runs on Drupal 6. Should you upgrade?
For the average corporate website there's no immediate need to upgrade to version 7. A major upgrade is probably not strictly necessary for the coming 2 or 3 years.
In case your site utilizes community facilities or for some other reason poses a security risk, it's best to stay up to date and plan for an upgrade somewhere in the next 18 months or so.
If you prefer to stay up with the latest version and upgrade as quickly as possible than at least wait for another 6 months. By then, most childhood illnesses will have disappeared from Drupal's core as well as the contributed modules. Moreover, availibility of a D7 version of all necessary modules is much more likely.
3. You have a version 5 website, now what?
When we're talking about an average corporate website to which only the administrator logs in, than generally spoken the website should be ok for about another year, at least from a technical point of view. Be sure however, to have Drupal core + modules updated to the most recent version 5 releases.
However, since your site is probably at least 3 years old, you might want to ask yourself if a technical revision only is really sufficient at this point. This is probably a good moment to consider a full renewal of your website and have the design, architecture and functionality comply with today's website requirements. That way the site could be build on Drupal 7 in most cases, exempting you from major upgrades for the coming 5 years.
The above is particularily true for those who consider having their Drupal 5 website upgraded to Drupal 7. There's really a lot that has changed inside Drupal between those two versions. From a cost perspective there's probably not much difference between this double-upgrade and building a site from scratch.
If you don't want to fully renew your D5 site right now but you do want to keep it up to date technically, than you're best off upgrading to version 6.
D5 websites that pose extra security risks, like community sites, intranets and extranets, should not wait any longer but upgrade to version 6 straight away.
4. You've never heard of Drupal
Contact us immediately!